Karpeles Manuscript Library Museum in Alvin, Texas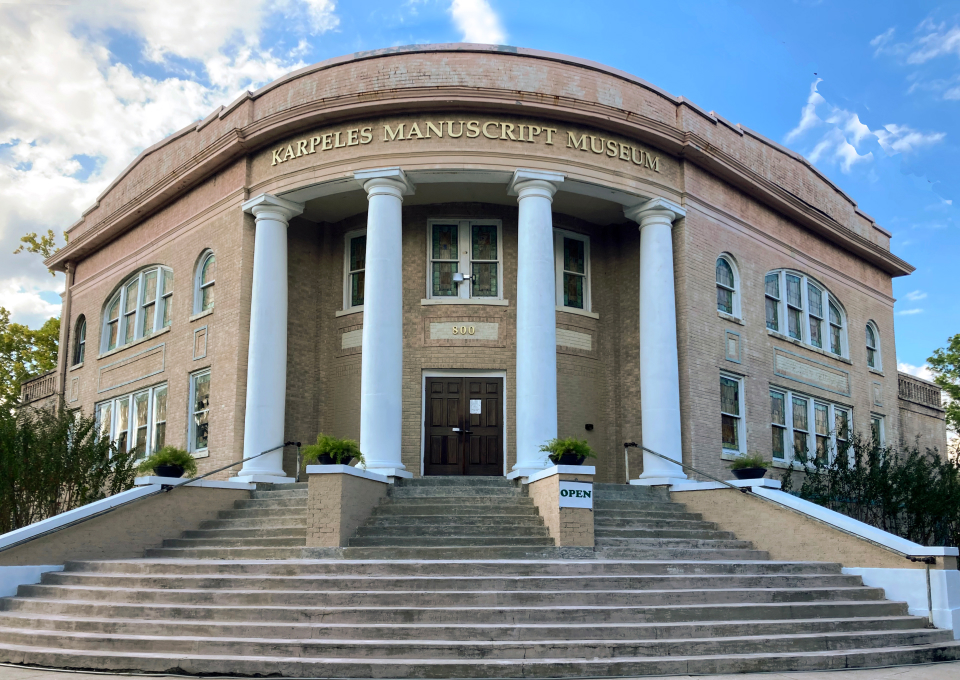 800 West Sidnor St
Alvin, TX 77511
See on Map
Hours of Operation:
Tue-Sat 10:00am to 5:00pm
Closed Sundays, Mondays and Holidays
Associate Director Tom Stansel
KMuseumAlv@aol.com
(281) 824 4339
Please call ahead of your visit to confirm opening hours are accurate. 
Entry is free.
Facility rentals
The Karpeles Manuscript Library Museum would love to host your next event.
If you're looking for a unique space for your wedding, corporate event or other celebration, please contact Associate Director Tom Stansel at KMuseumAlv@aol.com or call (281) 824 4339.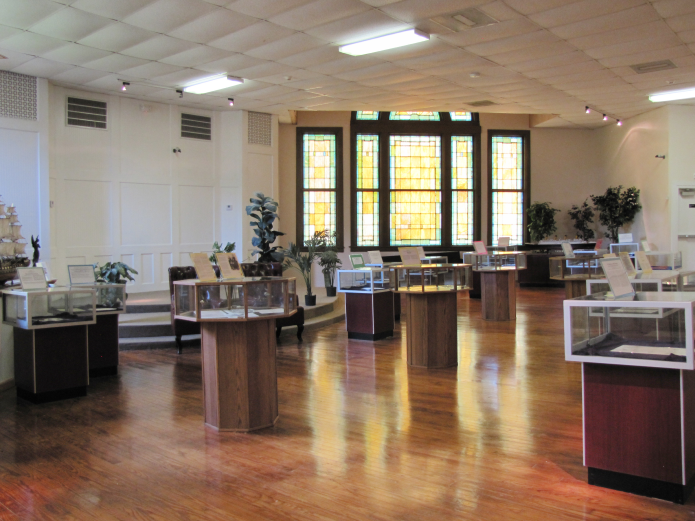 About
The structure was built in 1924. Its Neoclassical design covers over 0.5 acres. A circular stairway leads to majestic Roman-style columns and a second level double door entry.
The main floor has a large room with elegant painted murals and textured ceilings.
An original map of Alvin, TX, can be found as part of the Karpeles Manuscript Library Museum's collection.