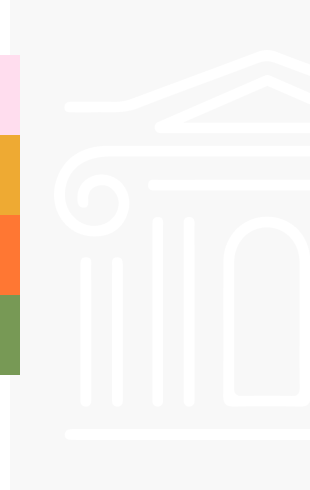 Vision & Mission
The Karpeles Manuscript Library collection is the largest private holding of significant original manuscripts. It preserves more than a million historical documents in the categories of literature, science, religion, political history, exploration, music, and art.
David and Marsha Karpeles founded Karpeles Manuscript Library Museum in 1983 with the mission to share their love of history and learning, to inspire curiosity in others, and to promote education and literacy.
By sharing the writings of authors, scientists, composers, philosophers, artists, sovereigns, leaders, and pioneers from all periods in history with the world, David and Marsha envisioned exposing future generations to the achievements of those who came before them so as to instill a sense of purpose and the courage to pursue their own dreams and goals without fear of failure, but rather with hope, pride, and fulfillment.
Our Founders
Dr. David Karpeles (1936-2022) was a mathematician and philanthropist. He was born on January 26, 1936, in Santa Barbara, CA, and moved to Duluth, MN, with his family in 1942.
In 1956, David graduated cum laude in mathematics and physics from the University of Minnesota. He completed his Master's in mathematics in 1962 at San Diego State University, while serving as a graduate instructor. 
In 1963, Dr. Karpeles moved back to Santa Barbara to work as a research analyst for the General Electric Tempo division, where he proposed the use of the first optical character recognition system for handwriting that was eventually used to read bank checks and verify signatures. He also developed an early artificial intelligence program that analyzed the syntax of a question in English and gave appropriate answers.
While at General Electric, he also taught math at Santa Barbara City College and worked toward a PhD in Religion at the University of California and a PhD in History from Atlantic International University. In 2012, he received an Honorary Doctoral degree in Humane Letters from SUNY.
In 1968, he began to invest in real estate and became known for offering tenants financing options so they could become first-time homeowners. In 1981, Governor Jerry Brown recognized Dr. Karpeles with an affordable housing award.
In 1978, Dr. Karpeles began collecting historical manuscripts and documents, and over the years, he established Karpeles Manuscript Library Museums in 14 communities across the United States. The museums are located in mid-size cities to provide greater access to smaller populations and are open to the general public at no charge.
In addition to his professional accomplishments, David was also a loving husband and father. He married Marsha Mirsky in 1958. They had four children and ten grandchildren. Surrounded by his family, he passed away on January 19, 2022, at Santa Barbara Cottage Hospital, the same hospital where he was born in 1936.
Marsha Karpeles
In addition to co-founding Karpeles Manuscript Library Museum and raising four children, Marsha was also President of the Brandeis University National Women's Committee, Santa Barbara chapter; Board Member of University of California (Santa Barbara), History Affiliates; Board Member of United Cerebral Palsy; member of Santa Barbara County Grand Jury; Chairman of Santa Barbara Jewish Festival; Publisher and Creator of the Guide to the Jewish Community for Santa Barbara; Board member of the Santa Barbara Jewish Women's Federation; Board member of Elderhostel; Board member of SPAWN (Small Publishers and Writers Network); and President of PEO, a philanthropic educational organization. Marsha completed a Masters degree in Creative Writing in 2003.
She currently resides in Florida with her eldest son and CEO of Karpeles Manuscript Library Museum, Mark Karpeles.