Karpeles Manuscript Library Museum in Duluth, Minnesota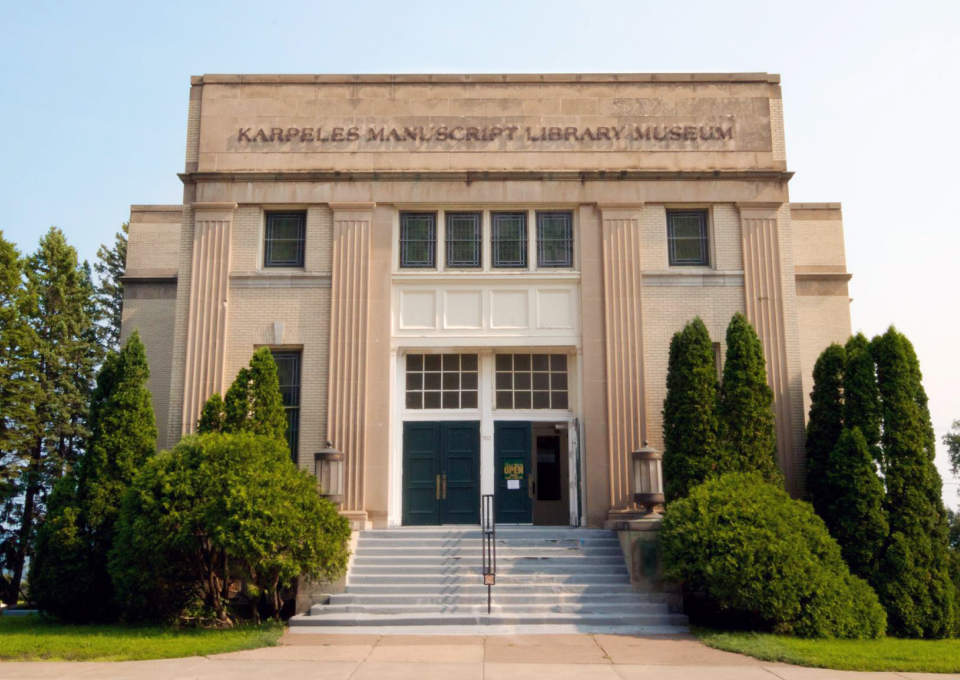 902 East 1st Street
Duluth, MN 55805
See on Map
Hours of Operation:
Tue-Fri 10:00am to 4:00pm
Sat-Sun 11:00am to 4:00pm
Closed Mondays and Holidays
Director Matthew Sjelin
DuluthKarpeles@gmail.com
(218) 728 0630
Please call ahead of your visit to confirm opening hours are accurate. 
Entry is free.
Facility rentals
The Karpeles Manuscript Library Museum would love to host your next event. 
If you're looking for a unique space for your wedding, corporate event or other celebration, please contact Director Matthew Sjelin at DuluthKarpeles@gmail.com or call (218) 728 0630.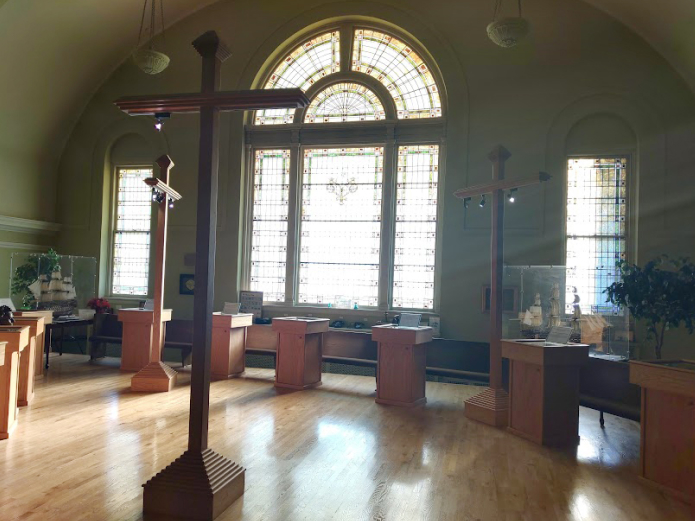 About
The building is a former First Church of Christ, Scientist, from 1912. The main floor exhibit hall's high ceilings provide excellent acoustics, making the space exceptionally well-suited for concerts and other performances. The original organ still sits in the rotunda. 
The Karpeles Manuscript Library Museum in Duluth provides our Mobile Exhibit Program to seventeen elementary, junior and high schools in Duluth, the Twin Cities area, Wisconsin and Canada through a special School Outreach Program, as well as to two local colleges and three public libraries. It also has a permanent exhibit showcasing the Duluth, MN High School Yearbooks.