Karpeles Manuscript Library Museum in Buffalo, New York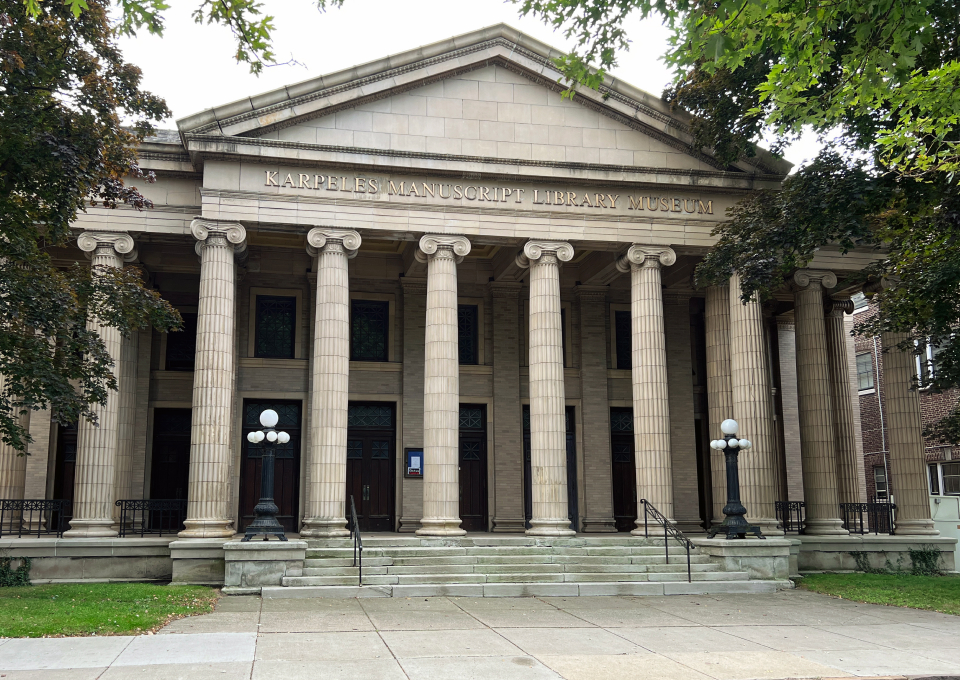 220 North Street
Buffalo, NY 14201
See on Map
Hours of Operation:
Thursday-Sunday 11:00am to 4:00pm
Closed Mondays-Wednesdays and Holidays
Director Christopher Kelly
KMuseumBuf@aol.com
(716) 885 1986
Please call ahead of your visit to confirm opening hours are accurate. 
Entry is free.
Facility rentals
The Karpeles Manuscript Library Museum would love to host your next event. 
If you're looking for a unique space for your wedding, corporate event or other celebration, please contact Director Christopher Kelly at KMuseumBuf@aol.com or call (716) 885 1986.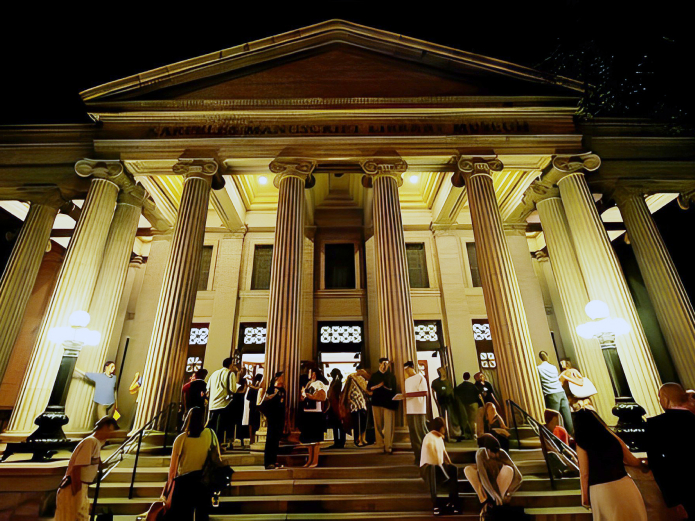 About
The North Hall structure was originally a First Church of Christ, Scientist, built in 1911. Its Greek Revival design has a six-columned portico, fluted ionic columns and decoratively paned windows. The foyer welcomes visitors into a large, pillared, terrazzo floored hall with a lit canopy arching across the entire expanse of this former sanctuary. The building opened to the public as the Karpeles Manuscript Library Museum in the summer of 2006.