Karpeles Manuscript Library Museum in Rock Island, Illinois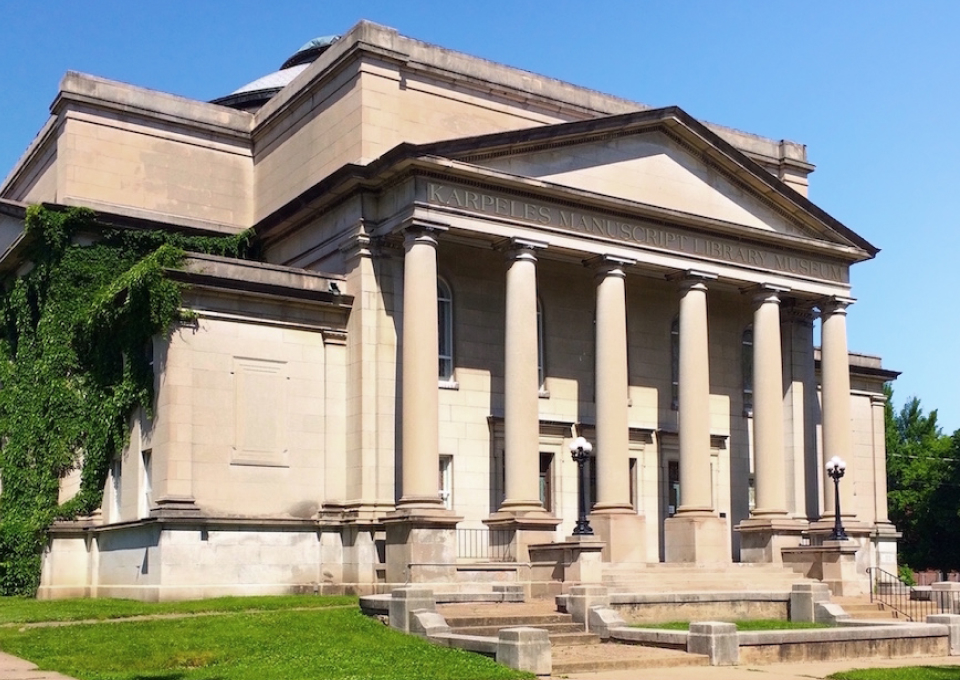 700 22nd St.
Rock Island, IL 61201
See on Map
Hours of Operation:
Tues-Sat 10:00am to 4:00pm
Closed Sundays, Mondays and Holidays
Director Margie Cain
KMuseumRkI@aol.com
(309) 788-0806
Please call ahead of your visit to confirm opening hours are accurate. 
Entry is free.
Facility rentals
The Karpeles Manuscript Library Museum would love to host your next event. 
If you're looking for a unique space for your wedding, corporate event or other celebration, please contact Director Margie Cain at KMuseumRkI@aol.com or call (309) 788 0806.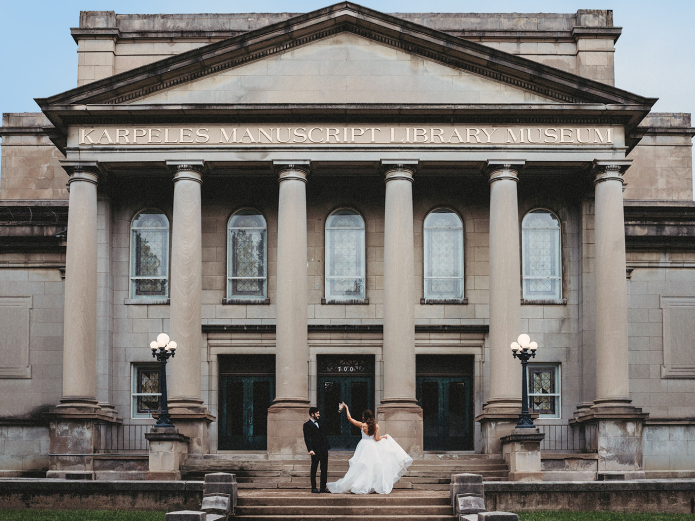 About
This former First Church of Christ, Scientist, was designed by architect William C. Jones of Chicago in the Palladian style. It was constructed between 1914-1915. 
Its exterior walls are brick covered by Bedford limestone. Its superimposed front portico is supported by six two-story columns with egg-and-dart capitals. The dome consists of an outer dome and an inner dome, which are separated by a space for lighting fixtures and maintenance. The inner dome consists of some 8,000 colored fish scale glass panes on a wooden support structure. The building was added to the National Register of Historic Places on August 14, 1998.
This museum has a permanent exhibit that is especially fun for children: reproductions of antique telephone equipment.